David Calvert Testimonial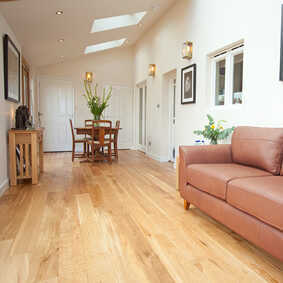 "I just wanted to say a very big thank you to everyone at Andrew Banks for the fantastic job in the supply and fitting of our lovely wood flooring and underfloor heating in my new reception area. Not only is the flooring of a superb quality, the standard of service we received from Andy and his team was faultless. A number of our clients have commented on how lovely the flooring looks. The project went without a hitch and its nice to deal with a company who believe in offering a high quality and totally bespoke service. If you are considering having wood flooring fitted, I have no hesitation in recommending Andrew Banks."
David Calvert,
Proprietor
David Calvert Photography, Much Hadham
Mark & Juliet Ballamy Testimonial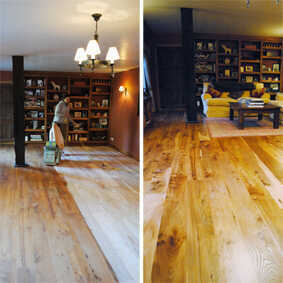 "We are completely delighted with the quality of your work and with the condition of our refurbished kitchen and sitting room floors. Thanks to your work they really do look beautiful again. Thank you very much."
Mark & Juliet Ballamy
Essex
Julie Reed Testimonial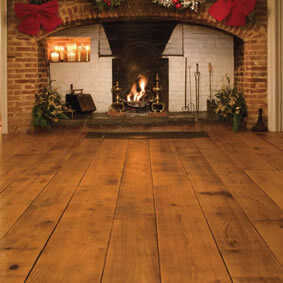 "Daunted and confused by the many types of wood flooring on offer nowadays it was a welcome relief to find Andrew Banks. Andrew helped with my choice, and his interpretation of my requirements was perfect. The team of fitters, lead by Danny, are meticulous, efficient and artistic craftsmen and their installation of the flooring in the dining room of our listed property went without any problems, and was completed on time. Highly recommended!"
The Hon. Julie Reed,
Much Hadham
Xandra Bingley Testimonial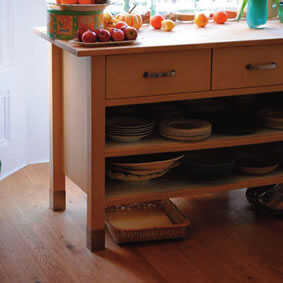 "My floor is lovely. It really is. Everyone admires it so I tell them where it came from. Thank you so much."
Xandra Bingley,
London
Ann and Paul Chappell Testimonial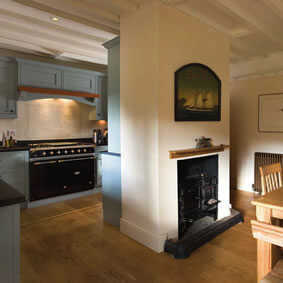 "We have been so pleased with the wonderful wood flooring which has now been down for over three years. I still receive comments from friends on how much they love the floors. Andrew's team was very professional. They answered my numerous queries about various types of wood and types of flooring, they were courteous and quick with the installation. They instructed me on the ongoing care of the flooring which I have appreciated. We can highly recommend Andrew and his team."
Ann and Paul Chappell,
Digswell
Snow + Rock Testimonal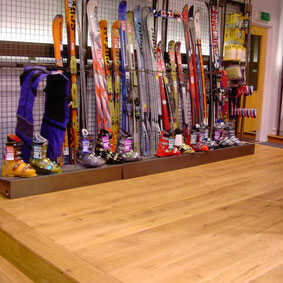 "The solid wood flooring you have supplied us has always been of a reliably high quality, the look and hard-wearing properties of the rustic oak floors have been of great benefit to us in our busy shops. The service you offer has been equally reliable and efficient at all times."
Snow + Rock – Outdoor Leisure,
Guildford
Mr and Mrs Wright Testimonial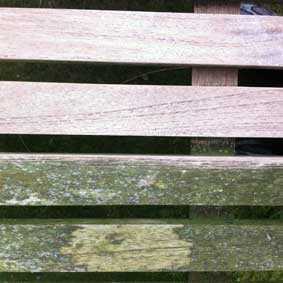 "We just wanted to let you know that we are delighted with the cleaned/restored Barlow Tyrie seat. Tom did an excellent job.
It has been a pleasure coming across a business that responds so quickly to a request and provides their service to such a good standard.
Thank you very much!"
Mr and Mrs Wright,
Bucks.
Guy Holland-Bosworth Testimonial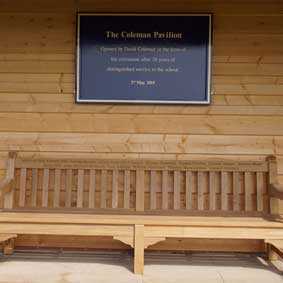 "Thanks Andrew for the benches, all the Maidwell Hall leavers parents were delighted with the magnificent quality and for the amazing speed with which you were able to produce them ! Thank-you from us all.
Thank you very much!"
Guy Holland-Bosworth
Suffolk
Sarah Higgs Testimonial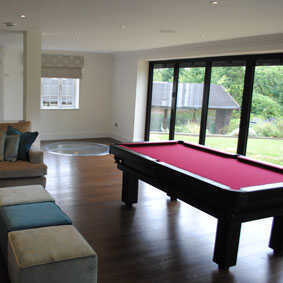 "We are thoroughly pleased with the impeccable service we received from Andrew Banks and his team. So much so we would definitely use them again in the future. We appointed them because they were local and they came highly recommended. Choosing the ideal flooring was the final component to a large refurbishment undertaken in our home. From start to finish they proved to be very professional. Their knowledge and expertise helped us make a swift decision despite there being such an array of shades, textures and sizes, of such high quality wood, to choose from. We receive countless compliments when people visit.
Thank you Andrew Banks.
Sarah Higgs,
Hertfordshire
Peter Prevett Testimonial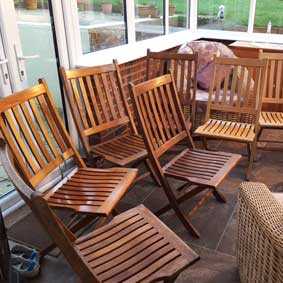 "The table & chairs look superb & when I've made the couple of repairs to the chair hinges it will all look brand new! Please also pass my thanks onto Vane who was a credit to your service, very polite & informative".
"Many thanks & I'll be in touch next year if not sooner to purchase some of the teak colour guard!!".
Peter Prevett,
Kent
Mr & Mrs Wright Testimonial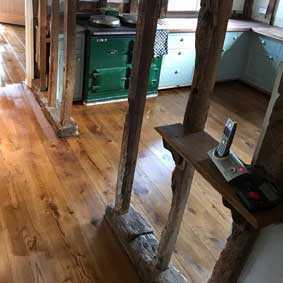 "Andrew, we are so pleased with the floor and it blends in so well with the other wood in the room, and the new worktop in the entrance hall looks so much smarter than before, we are really delighted, thank you."
Mr & Mrs Wright,
Hertfordshire
Mr & Mrs Phillips Testimonials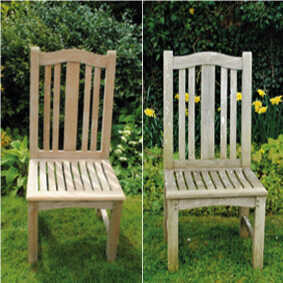 FOR THE PERSONAL ATTENTION OF THE MANAGING DIRECTOR – BARLOW TYRIE
Dear Sir/Madam,
Firstly I must state that I rarely write such an email as this.
I wrote to this address some weeks ago as I have 30 year old garden furniture which required a little TLC.
I was then contacted by Andrew Banks of Hertfordshire. He subsequently provided an excellent service – collecting, cleaning and returning ALL my furniture efficiently, timely and with a first class result. Whilst not looking quite as good as new the difference is very impressive.
I would like to thank you for introducing Andrew and recommend his services to anyone who requires Barlow Tyrie service. Thank you."
Mr & Mrs Phillips,
Berkshire
Mr & Mrs Kitchen Testimonial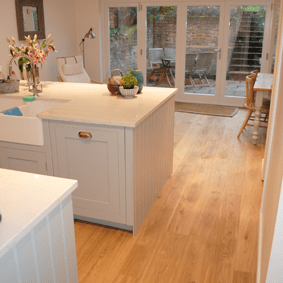 The flooring supplied was a superb finishing touch to our new kitchen- we are extremely happy with it. Andrew and his team advised us well on materials, then completed the job efficiently, effectively, on time and on budget, despite the floor preparations being different from what was expected when he quoted for the job. They even repaired some minor damage made by another contractor after the floor was laid without any fuss.
Mr & Mrs Kitchen,
Hertfordshire
Sally Farman Testimonial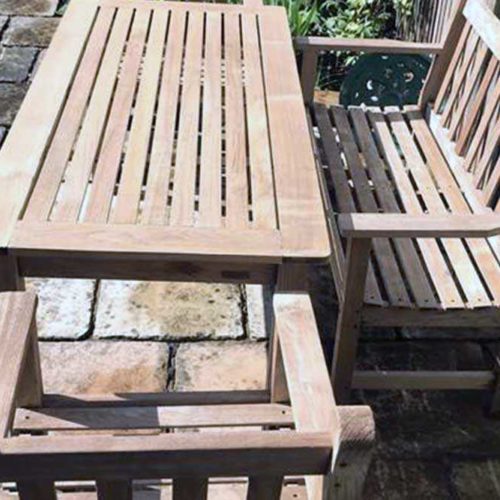 Thank you, Andrew. That's amazing! We are very pleased with the furniture and the service was great – I can't believe how awful it looked before!
Sally Farman
Norfolk
Natalie & John Sutton Testimonial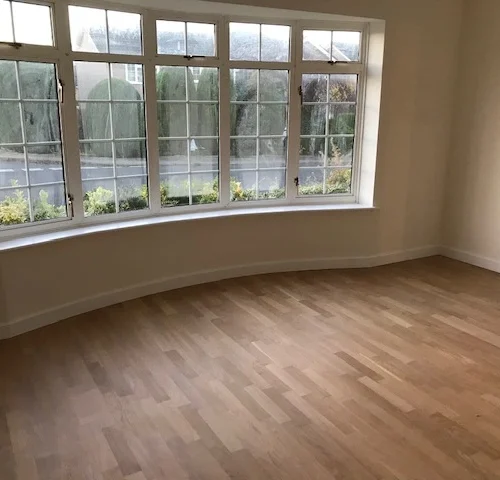 Hi Andrew
Just to let you know, my husband and I have finally finished installing our lovely solid oak blocks from you. We have laid it in all downstairs rooms and I thought you'd like to see the results. Thank you for all your help and advice.
I hope you are well.
Thank you
Natalie & John Sutton
Angela Cooper testimonial
"I am really delighted to tell you that Paul is doing a fantastic job, putting in many hours to get the Western Red Cedar back to its natural state. It looks terrific!
Thank you very much for getting the work done so promptly and professionally."
Angela Cooper, Cambs